3D Printing and Additive Manufacturing
World-class opportunities - Regional competence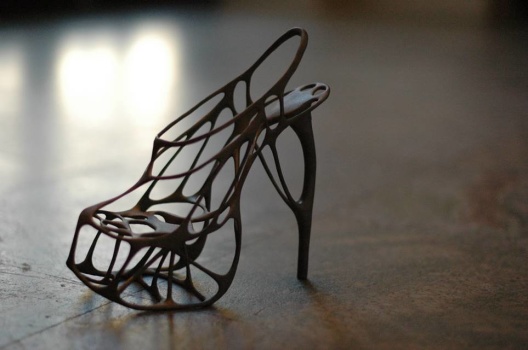 Much is now happening rapidly in the field of Additive Manufacturing (AM) and 3D Printing (3DP), with applications also for steel and metal products.

Several different techniques are being developed, of which a couple of the most promising are based on metal powders that are made to fuse into three-dimensional structures using laser or electron beams. Methods based on plasma technology and spraying are also being developed. Powder metallurgy (PM) and Hetisostatic pressing (HIP) are related technologies that in some cases can be linked to an efficient manufacture of advanced components.

The methods are well suited to modern computer-based design tools where only the imagination limits the forms and material combinations that can be created.

Prototypes, details and repair
Metal-3DP is so far a rather slow process and does not fit large-scale mass production today. However, the development is progressing very rapidly internationally and can, within certain industries, turn out to be completely revolutionary. In addition, there are already companies in Sweden that use 3DP commercially for the manufacture of details that are otherwise very expensive or impossible to manufacture with conventional methods, or to speed up repair and maintenance work.

So-called service offices are also emerging, which with the help of their equipment can produce details from submitted "drawings" or 3D models. For prototype manufacture, 3DP is already an effective and sometimes even relatively inexpensive method of producing details for testing, verification, or just to get a feel for how the current detail looks, feels and fits.

National arena is being built
In Sweden there are also several companies that are already involved, or are included in value chains suitable for 3DP, such as Sandvik, Bodycote and Quintus Technolgies to name a few in our closest regions.
Together with leading manufacturers of 3DP equipment and metal powder, the area PM / AM / 3DP / HIP can be said to be a Swedish force. The 3DP area is considered so important that a national arena in metal-3D printing is now being built. The initiative is run by Chalmers, University of West and Swerea.

Triple Steelix conducted a survey of the many small and medium-sized steel-based regional companies that can be expected to have products or services that can be linked to the new opportunities.

Workshop and seminar
The closeness to skills and technology should be factors that can quickly take Swedish companies to leading positions in their industries. Some 80 companies were contacted, of which about 30 were interviewed. Of these, some 20 came to a final seminar at SwereaKIMAB in Kista, a joint arrangement between Triple Steelix, Swerea, Bodycote and Quintus Technologies. The companies were told more about the latest in the field and participate in a workshop to find opportunities to already try the technology. Triple Steelix 2.0 plans additional activities in the area to help companies that want to know more or invest in the technology.