Industrial region - Triple Steelix
The economic focus is on the global steel and engineering groups in the region. The market for these companies exists worldwide. A total of 85 percent of what is produced is exported to about 140 countries.

A large number of small and medium-sized companies are focused on providing service and maintenance services, they have the large groups as their dominant market. Other companies process and refine steel in their own products or as lego.

The steel-making groups are strongly niche to their respective product range.
The global market for special steels is growing.
The companies are of great importance for the places where they are located. Several of them are among Sweden's ten largest companies.

The long-term supply of skills to the industry's companies is a key factor for development and growth. The Academy and the business sector work together to create needs-related education at different levels.
The number of employees in the Triuple Steelix industrial region, is about 20,000.
And 32 % are men and 14 % women in industry.

Largest on seamless tubes.
World-leading position in tools in cemented carbide and high-speed steel, as well as components in hard metal, machinery and tools for the mining and construction industry and products in advanced stainless materials.
www.sandvik.se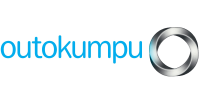 "To be the undisputed number one in stainless steel"
Products: Cold and hot rolled stainless steel, austenitic and duplex steel, stainless steel tubes.

www.outokumpu.com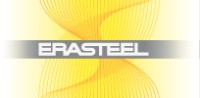 "Powder in motion"

The world's leading manufacturer of high-speed steel and powder metallurgy products. One of the largest on wire rod.
High Speed Steels, ASP

www.erasteel.com

"A stronger, lighter and more sustainable world"
Leading on high-strength steels and largest on wear-resistant steel.
Brands: Domex, Docol, Hardox, Weldox, Prelaq, Armox, Toolox.

www.ssab.com
"A feel for steel"

Leading European producer of long specialty products. Ball bearing steel, rod, chromed rod, pipe and rings.

www.ovako.com