2021 start-up for "Sustainable Steel Region"
Triple Steelix ends at the end of the year, after 16 years of operation. 2021 there is time for a start-up of the new member-based non-profit association "Sustainable Steel Region", which has been founded by the steel industry via the Jernkontoret, IUC Dalarna and IUC Stål & Verkstad in Värmland. Depending on how the financing can be resolved, we expect that new operational activities can start during the latter part of 2021.

Most of our activities have taken place digitally during 2020 and we have received very positive feedback from our virtual study plant visits and webinars in connection with the summer school YCEAS and the conference HTSC.

Some of our activities will continue at an unabated pace. This applies not least to our involvement in the AISTech trade fair in the USA in May, the ESTAD conference in Stockholm in June, our activities in Circular Economy and the PIMAP Plus project. YCEAS is also planned for the next year. These activities take place under the auspices of Jernkontoret and IUC Dalarna during the transition period. Updated info will be available on our web page, which is also maintained for the time being.

Circular economy and resource efficiency are areas that will be of great importance for the future of industry. Here are opportunities for companies to come up with new innovative solutions.
But now is a time for relaxation and celebration of Christmas and New Year. Take care of yourself, be careful and persevere and we will probably see each other in other contexts in the future.

An attractive industrial region with advanced steel production

MANU-SQUARE PLATFORM | Capacity Sharing Service PUBLIC WEBINAR | 25.Nov.2020 @ 11:00 CET
Explore new business opportunities. JOIN US!

Registrations: https://lnkd.in/db5smrh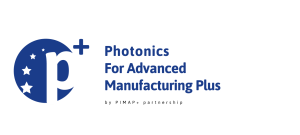 The PIMAP project continues!

During a couple of years, Triple Steelix / IUC Dalarna have participated in an EU-funded project aiming at increasing the competitiveness of European SME's on the global arena – PIMAP. It will now continue as PIMAP+ where contacts with possible customers, suppliers and knowledge networks are developed. Target markets are among others, USA, Canada, China and Japan.

The project is connected to Advanced Manufacturing, where products and processes to a high degree are monitored and controlled by sensors and gauges, instrumentation and fabricated, by the means of light – photonics. (Laser and other sources of electromagnetic radiation). Within the steel- and metals industry there are numerous applications connected to e.g. process control, QA/QC, safety and security, automation, digitalisation and AI.

PIMAP+ has its' own web page: https://www.pimapplus.eu/.

Does it sound interesting? Contact larz.ignberg@triplesteelix.se for more info!.
Sustainable steels for the future - webinar Sept 29th 1-3 PM
We meet online using ZOOM or Teams, to take part of interesting research results and innovative enterprises.
We listening to:
Per Tägström who is the Chief technical officer at Mafi Group. They develop environmentally friendly solutions with efficient design and manufacturing methods.
Thomas Davis from Oxford University and Davis & Musgrove Ltd. Thomas PhD is about ferritic-martensitic steels for nuclear reactors

10 min short brake, get a cup of coffee/tea

Alessandra Spaghetti, Sandvik AB - who will inspire you about "Potential solutions to
withstand highly corrosive conditions in heat recovery systems"
Simon Buckingham, Volvo Cars, will outline Volvo Cars sustainability ambitions and examine the sources of CO2 emissions in a vehicle lifecycle.

After these interesting presentations you will get the possibility to, in smaller groups, reflect upon what you´ve heard, before we close the webinar.

Welcome to join us, read more at htsc or please register direct here! The webinars are free of charge.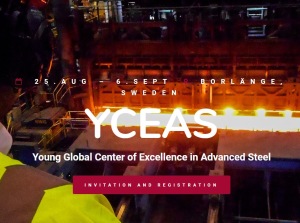 4 interactive webinars, Young Global Center on Advanced Steel
We are pleased that we can use digital tool to meet online, listen to interesting research results and innovative enterprises. We arrange four webinars. The webinars will last for 90-120 minutes each and contain presentations and group discussions. The program also includes interactive steel industry visits.

Each webinars program will comprise:
- Steel Industry presentation
- Interactive visit to the participating industry
- Coffee brake
- Two PhD presentations
- Group discussions.

The colloquium offers PhD students a unique opportunity to meet some of the most renowned research and innovation teams from some of the world's leading companies and universities specialising in advanced steel.

The dates for the webinars are:
6 October Uddeholm AB - Virtual Plant Tour
20 October Sandvik AB - Virtual Plant Tour
3 November Swerim AB - Virtual Tour
11 November Ovako AB - Virtual Plant Tour

The time for all the webinars are 10-12 AM CET

Are you interested in giving a presentation of you research at our online summer school? Are you interested to participate and join the webinars? Please register here!

If you are interested to join and listen to the webinars please register at the website, link.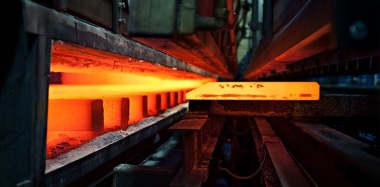 PLATIS - a project for fossil-free heating in the steel industry

A new process will be developed and tested with the aim to replace fossil fuels in steel industry´s furnaces. The Swedish Steel Association, Jernkontoret, owns the project and it´s led by Triple Steelix. The project will investigate, test and evaluate plasma as a possible technology to make the processes fossil-free. The Swedish Energy Agency believes that PLATIS could contribute to technological advancement for heating processes outside the steel industry as well.

Read more!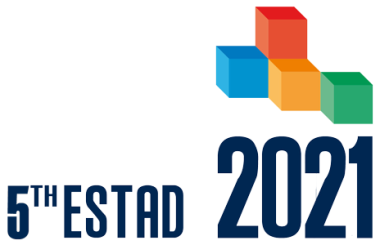 Due to the Corona Pandemic we have decided to cancel the conference. We will instead invite you all to two online webinars that address the same themes as was planned for HTSC 2020, Sustainable steels for the future.

We are sorry that we won´t be able to meet IRL in Sweden this autumn but also pleased that we can make a change and use the ZOOM tool to meet online, listen to interesting research results and innovative enterprises. We have preliminary dates for the two first webinars, September 30th and October 29 th.
The webinars will last for 90 minutes each and contain presentations and group discussions. With successful outcome of these webinars we may also offer the opportunity for an extended program of zoom meetings over the coming year.
We are also joining forces with the 5th ESTAD, European Steel Technology and Application Days in Stockholm, in June next year and would be happy to invite you to this event. See more on estad2021.com
Let´s meet online during autumn and then enjoy physical meetings at ESTAD June 2021 in Stockholm.

More specific information and invitation to online webinars will be presented.
Now we have completed the 2019 Young Global Center of Excellence in Advanced Steels.
We received the evaluation from the doctoral students, which is excellent.

This year, new steel industries have participated that have not been part of the program before. We have also expanded the geography to Värmland with Karlstad University and Uddeholm AB, as well as new participating universities, the University of Birmingham and the Technical University of Delft. This means that we are expanding the network of participating partners both within and outside Sweden's borders. Read more
SSAB's line of hot- and cold-rolled Docol® automotive steel has received its Bureau of Indian Standards (BIS) certification, the company reports.
The National Standard Body of India created the BIS certification in 2016 to support local industries in the Indian economy. As part of this move, many advanced high-strength steel grades, including Docol steel products, were subject to new regulations.
Read more on aist.org steel news!



Two documents is published if you want to develop your business in photonics
In the PIMAP project, which aims to strengthen the competitiveness of European SMEs internationally, two documents have been published with information on how to get help if you want to develop your business and have solutions in the value chain photonics (light-based technology) - components - systems - applications in the steel and engineering industries. "Good practice handbook" and "Mapping of project and funding synergies…". See more under the PIMAP project


PIMAP Project - New Events! Business Missions to Canada/USA with great progress!
One of the EU's designated areas for enabling technologies is photonics. It is based on the use of light of various forms, e.g. radio waves, UV, IR or visible light, radar, x-ray, etc. and can be used in many different contexts, e.g. for instrumentation and sensor technology for production control, non-destructive testing, material technology, marking, monitoring, vision systems, measuring and analysis instruments, tool and machine manufacturing, digitization - industry 4.0, automation, additive manufacturing, optical components and systems, etc. Read more!
Triple Steelix - innovations for a sustainable steel industry
Triple Steelix is in Europe's leading innovation region for advanced steel, steel products, industrial service and processing. The economic focus is on the global steel and engineering groups in the region. These companies operate on a global market.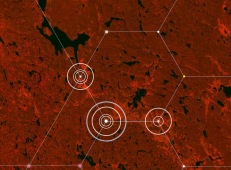 The industrial region where Triple Steelix operates has both a local vicinity and a strong global connection. There is everything needed to live a good life here. Interesting establishments, good accommodation, well-developed communications, good schools and childcare, a varied labor market and closeness to nature.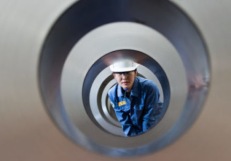 The steel-making groups are strongly niche to their respective
product range and is available in a national and international market.
Around the steel manufacturers there are many small and medium sized companies.
Half of the product manufacturing companies have a turnover
which exceeds SEK 50 million / year.
The number of employees is approximately 22,000.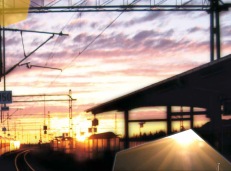 Railways in the region include the Dalabanan and the Bergslagsbanan. The European roads and the national roads are E4, E16, E45, Riksväg 50, 63, 70 and highway 80.
Port is in Gävle.
Distance in hours to:
Stockholm about 2, Copenhagen about 4, Brussels approx 5, Paris about 5, Rome about 5,
New York about 10 hours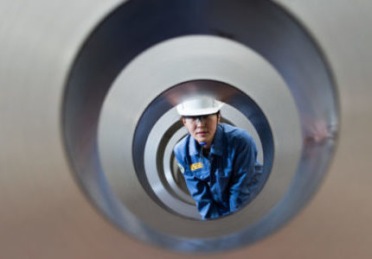 Sustainable value creation through circular business models. Based on the environment as the driving force, create the conditions for the companies to create a sustainable business.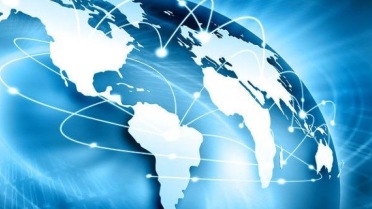 Triple Steelix is a resource for the industrial region and for the whole of Sweden. The uniqueness is the broad collaboration role that the organization has, which means collaboration with many players whose different needs and ideas can be matched to contribute to innovation and renewal through new technological solutions and contribute with new knowledge.
Research collaborations and networks are started, all for a more competitive steel industry.